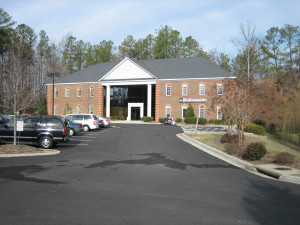 Good Afternoon, the Springer Agency!

Nicholas Springer
A telephone number is a very important part of any business today. One way to set your business apart is to have a number that is easy to remember so your clients and future clients can easily get a hold of you. When the agency was started in 1991, we chose a number that was easy and meant something to us. 744-9100 was it! In those days, the exchange, or first three digits, were tied to the area you were in. I remember being able to tell where my friends lived - either in Woodlake, 739, or Brandermill, 744. Our first location in Midlothian was at the corner of Bailey Bridge and Hull Street in the 744 exchange - hence the 744-9100 phone number.
In 1995 we moved to the brand-new Harbour Point location that was closer to Woodlake and so we had to change phone numbers. Not something any business is excited to do because our clients knew us by the old number. So, to make our new number easy to remember, we kept the year method going and chose 739-9500.
Over the years, as we moved throughout Midlothian, we were thankfully able to keep our number that has not changed in 25 years! So for now and as far as we can imagine, 739-9500 will always be answered with a welcoming "Good Afternoon, the Springer Agency!"