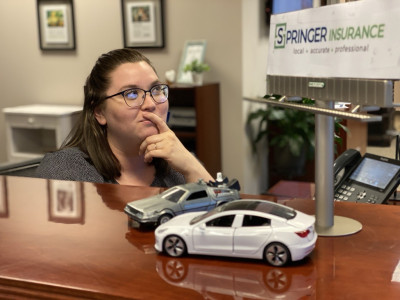 (I need to set this straight…there is no such thing as "Full Coverage" –
please see Blog Post 22…
)
For all kinds of reasons right now, your car is most likely worth more than you think it is.
Generally, in the old days (like two years ago) the coverage you had on your vehicles would follow a basic timeline. When it's newer you would have Comprehensive and Collision. This would hopefully make you whole again if you have a loss to the vehicle.
As time went on, and the value of the vehicle decreased, it was a good first step to remove collision and just keep Comprehensive (known as "Other Than Collision" coverage). Then finally, when the value was at a point in which it was not financially worth it, you would remove all but liability.
Now, cars and trucks are demanding a premium on the used market. If you dropped Collision because you thought you could buy a used car for a manageable amount, that may not be true anymore.
This is the reason we have been taking a second look at the coverages on your policies… it may be a good idea to up your coverage, at least for the time being.