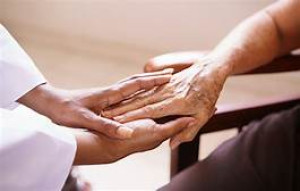 We were so young. Life is good. Our health is good, or so we think.
Now, the children are grown. We're older, looking at our own future and retirement. But... life's thrown us a curve ball. We have to care for an ailing relative. How many of us know someone that is providing 24/7 care in home? Looking for a suitable nursing home but discover it's too costly? Although some arrangements are planned, many are not. When faced with this challenging circumstance, it can be an emotional and stressful circumstance. Many questions become unanswered and can create fear and despair. Below are some common questions asked and valuable answers that I hope will help you, or someone you know. Please share and know you are not alone.
Let me ask you
When was the last time you sat down and looked at YOUR PLAN?
Has your plan allowed for change and compromise to Life's curveballs? Here at The Springer Agency we can look at your plan and make sure your prepared those unexpected curveballs in Life's plan. Let us face 2022 with you.. TOGETHER !